h1 Data Rooms uses a role-based permission system to control access to files and information. The role is set when the user is invited and can be changed at any time by an Administrator or Moderator. This article describes the roles available and the level of access they provide.


AVAILABLE ROLES
Note: All roles inherit the permissions of the roles below them.


Note: Users invited at the Account level with the corresponding role (ex. Account Viewer, Account Creator, etc.) retain the permissions listed above, but will have access to ALL WORKSPACES within the account. Account Administrators will also gain access to the Account tab which includes the account billing information.
New workspaces can only be created by Account Moderators and Account Administrators.
DETAILED ROLE PERMISSIONS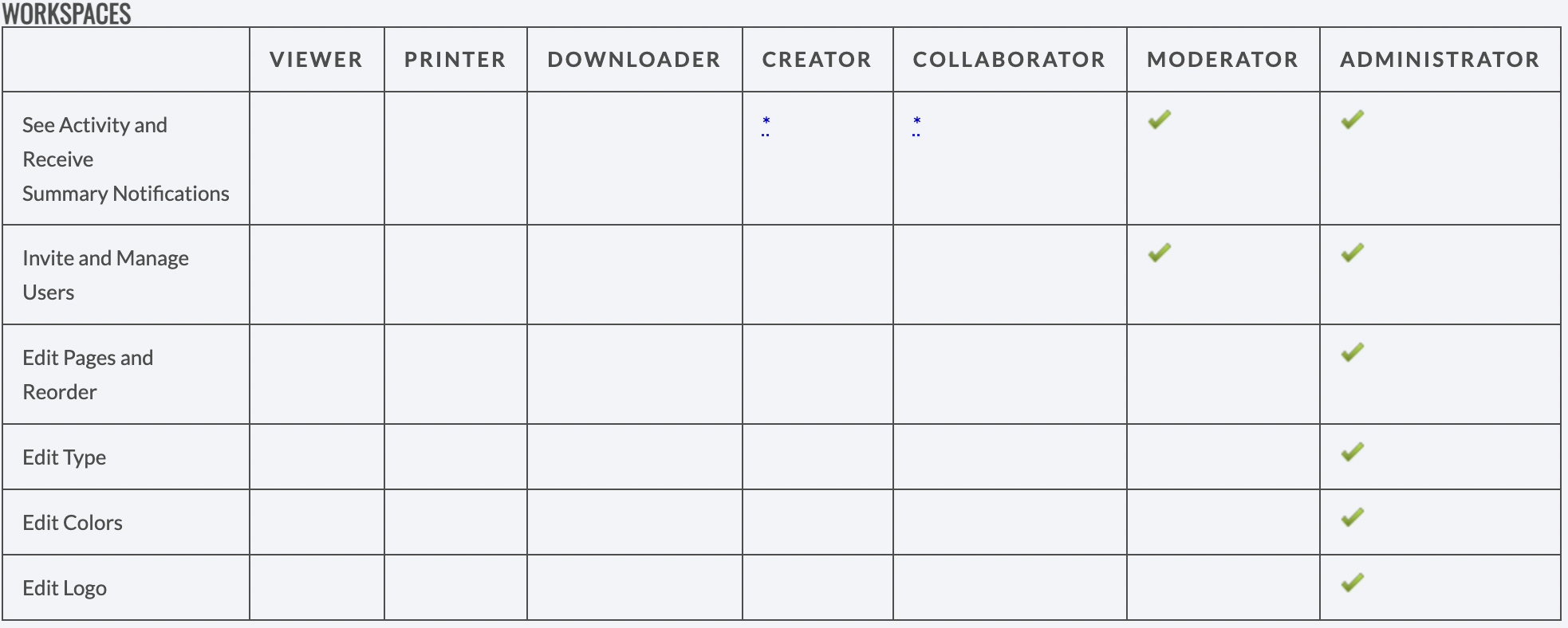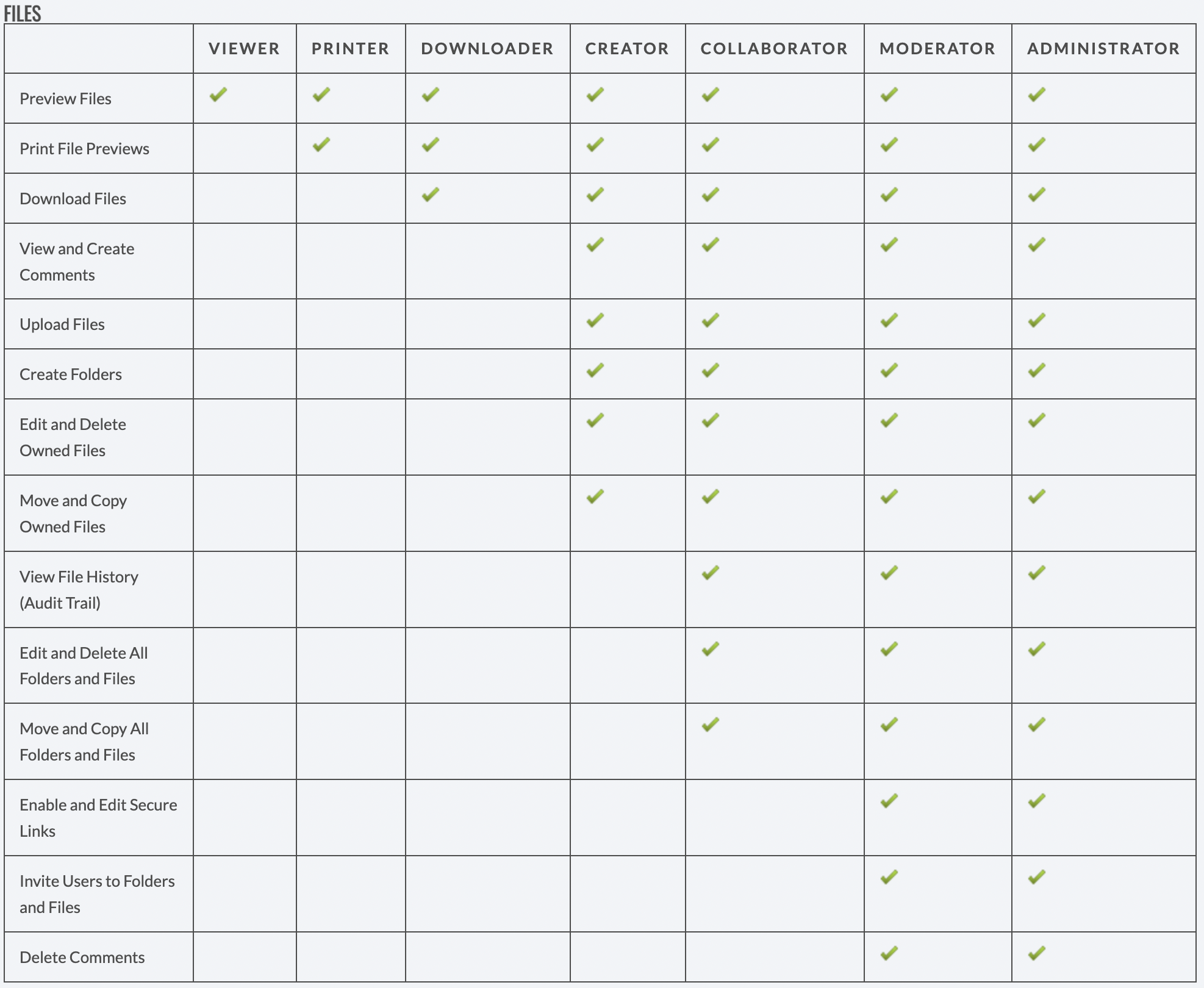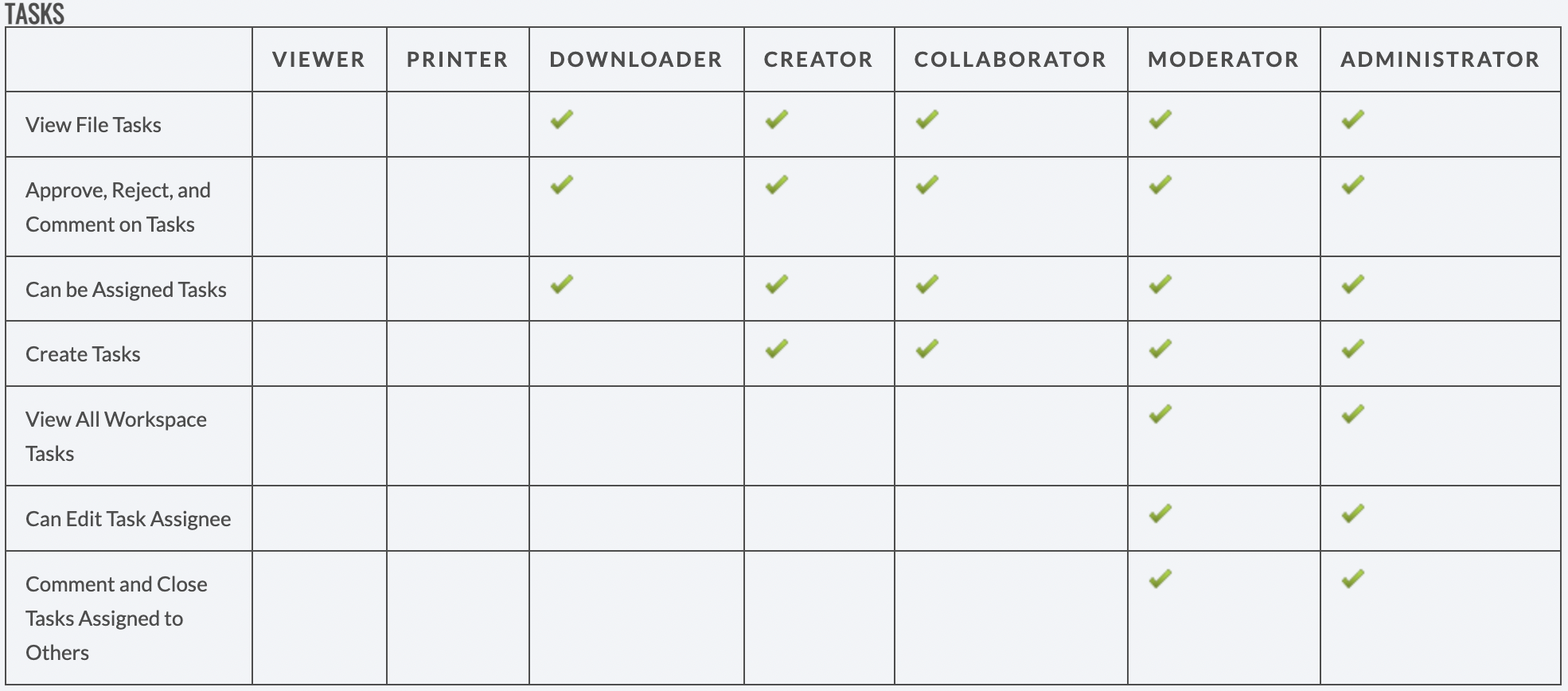 To test the roles in your Data Room, click the icon to the right of the roles drop-down when viewing the share list. The h1 bar will be replaced with a message telling you what role you are previewing as. Clicking the "X" icon on the far right of this bar will revert you back to your normal role.